Play your stored music from phone on Google Home using Bluetooth
Ever wondered if you could play songs on the google home speaker from phone ? Well, you could. You can play music that's stored on your mobile phone or computer on Google Home using Bluetooth
1. Pair your mobile phone bluetooth and Google Home
Open Google home app, Click on the devices icon on the top-right corner

Scroll through the list of devices and choose the smart-home speaker and click on the menu button (Three vertical dots) and click on "Settings" to open device settings

Once you are in Device settings Screen, Click on "Paired Bluetooth devices"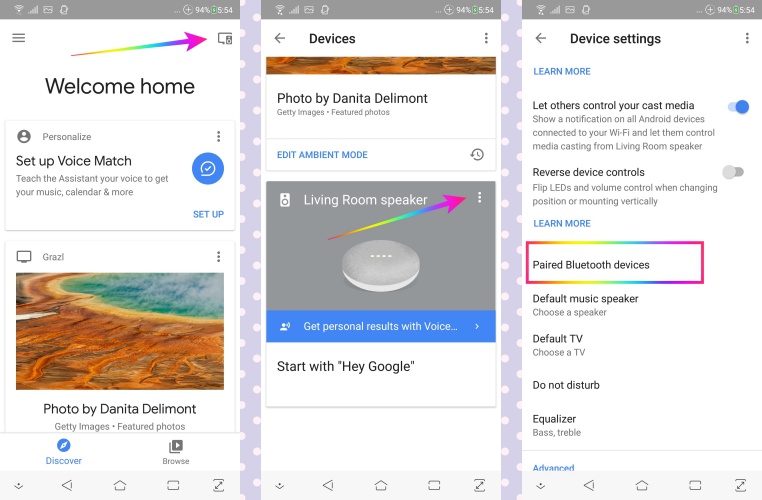 Then click on "Enable pairing mode". At this point google home starts to actively listen and accept incoming bluetooth connections

Finally open up your device bluetooth settings and scan for new devices and click on the bluetooth speaker to start pairing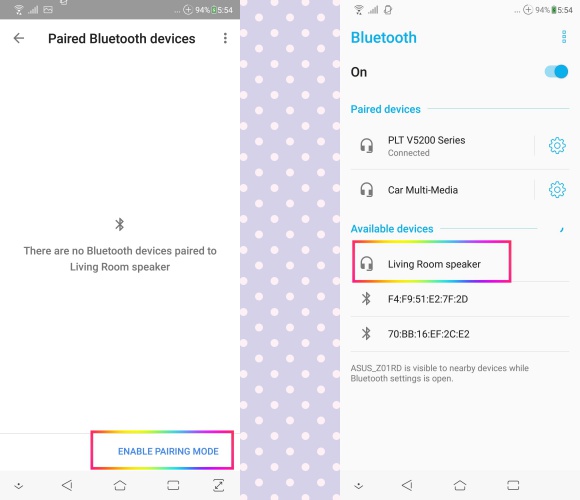 2. Lets connect our mobile phone & Google Home
If Google Home is paired with multiple mobile devices, it connects to the most recently paired device automatically. If you want to disconnect you can simply say,

Hey google, Disconnect Bluetooth
or
Hey google, Connect to Bluetooth
3.Start enjoying music on your google home
Now simply play the audio from your phone and it will automatically play the music on your smart speaker. You can always manage the connected devices using the google-home app
Read great educational content like this and a lot more !
Members get free exclusive access to content, new courses, and discounts. Signup for a free account to write a post / comment / upvote posts. Creating an account takes less than 5 seconds and you can start earning badges & points too