Smart Home HUB - everything you need to know before you buy one
The Smart Home HUB's Chart:
| | | | | | | |
| --- | --- | --- | --- | --- | --- | --- |
| | Wifi | Z-Wave | Zigbee | IFTTT | Cloud? | Subscription |
| Samsung SmartThings | ✔️ | ✔️ | ✔️ | ✔️ | ✔️ | ❌ |
| Wink Hub 2 | ✔️ | ✔️ | ✔️ | ✔️ | ✔️ | ❌ |
| Home Assistant | ✔️ | ✔️ | ✔️ | ✔️ | Local | ❌ |
| OpenHAB | ✔️ | ✔️ | ✔️ | ✔️ | Local | ❌ |
| Google Home | ✔️ | ❌ | ❌ | ✔️ | ✔️ | ❌ |
| Amazon Echo | ✔️ | ❌ | ❌ | ✔️ | ✔️ | ❌ |
| Vivint Smart Home | ✔️ | ✔️ | ✔️ | ✔️ | ✔️ | ✔️ |
| HomeSeer | ✔️ | ✔️ | ✔️ | ✔️ | ✔️ | ✔️ |
| | | | | | | |
If you are into serious home automation, the chances are you'll need a smart home hub. When you're blending devices from a bunch of different manufacturers, you'll quickly want to get them all working together, and preferably all controllable within one app


Well, What is a smart home Hub?
A smart home hub is a hardware/software that connects devices on a home automation network and controls communications among them. In general, you need a hub if you have IOT devices that use the Zigbee or Z-Wave protocols or Bluetooth, rather than Wi-Fi
Your hub plugs into your router and acts as a middleman between you and your iot devices. Basically, when you issue a voice command to your google home or choose to turn on a light using the app, the hub gets that information and actually talks to the actual device (using Bluetooth / IR / Zigbee / Z-wave protocols)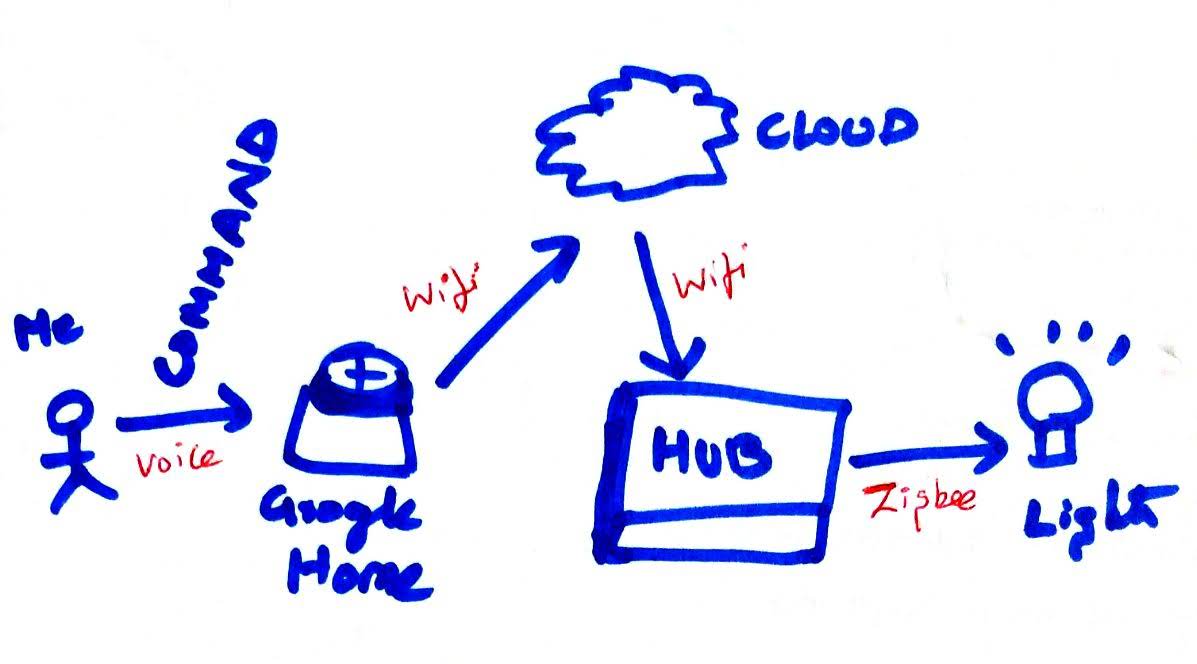 Wait! Can't I use my smart speaker as a HUB?
Yes, You can use the Google Home / the Alexa to control your devices as long as they have a wifi interface. Smart speakers can only communicate directly with devices that use Wi-Fi – if your bulbs, thermostats, cameras operate in Zigbee / Z-wave instead of wifi then your Alexa cannot control them, you will need a HUB in the middle to broker the communications.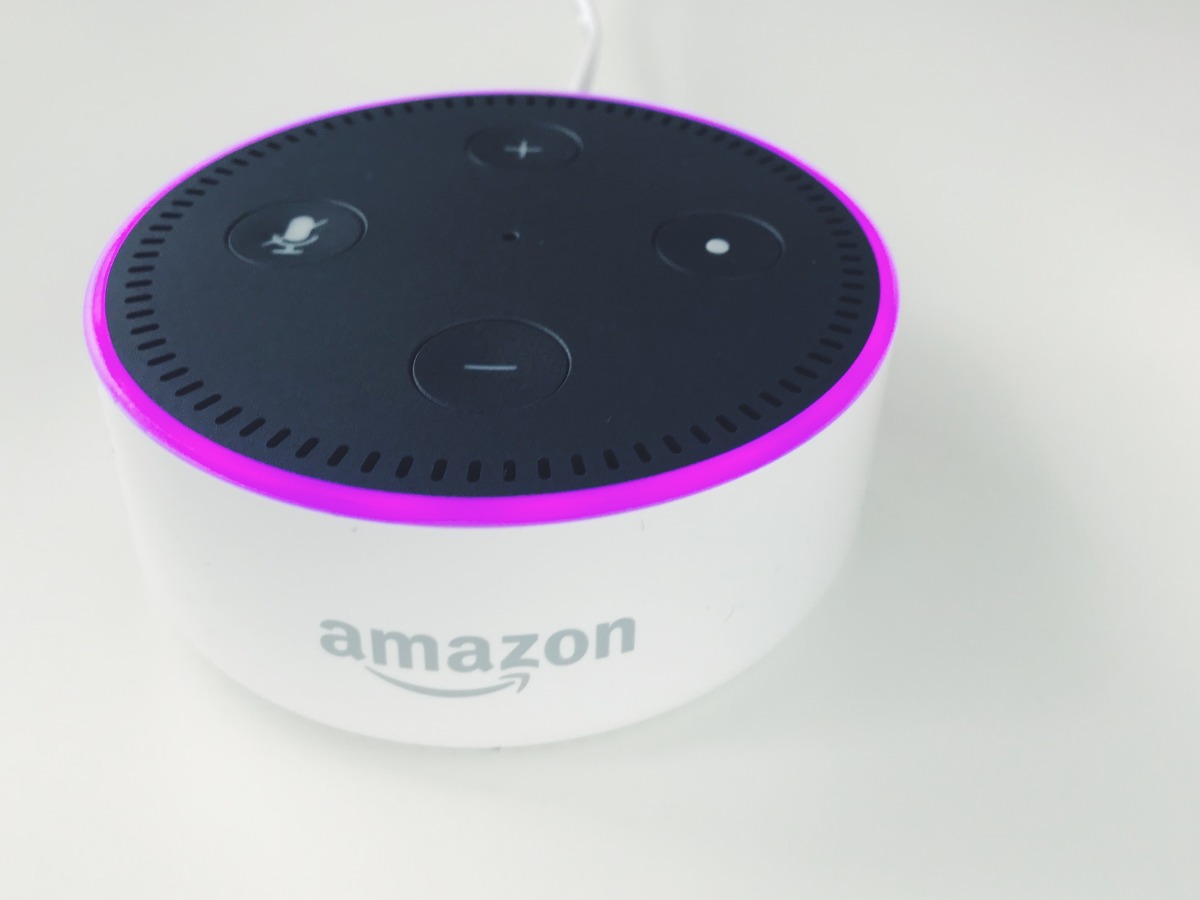 So, to summarize,
Smart home speakers cannot connect to things(iot

) that work on non-wifi protocols



Smart home speakers lack automation features (like turn on the lights when you enter the room)

Smart home speakers offer only voice commands (can't do any other serious automation)

What is the best smart home hub - The winner! 🏆
Obviously, it depends on the amount of time you want to invest in home automation and how deep you want to automate. We have classified the user group into two segments, see which one you fall under. And the best smart home hub is,
🏆 Home Assistant - For the passionate geeks
If you love home automation and wouldn't mind spending hours on home automation projects, then the home-assistant is for you.
Home Assistant, a Python-based platform for controlling your smart home that seems to be capable of integrating with just about any smart device or platform you can think of. But there's one problem: it's not easy to use. You need to have programming know hows to setup automation. There's a lot of Home Assistant documentation available online, but most of it assumes you know the terminology that most of us simply don't.
To Setup Home Assistant you will need to buy a Raspberry Pi 3 / equivalent computer and install the software and set up the automation.
Pros:
Free and Open Source Program

Supports a broad range of devices

The Powerful automation routines and rules

The affordable price

Local - So, it will work even if you are offline

Cons:
It is not easy to use

it takes time and patience to set up and make it work

🏆 Samsung Smart Things - For the person who doesn't want to get hands dirty
Works with: IFTTT, Z-Wave, ZigBee, Wi-Fi, Bluetooth, Nest, Alexa, Philips Hue, Honeywell
If you don't have enough patience or time to tinker with smart home automation and if you want a turnkey solution, Then the Smart Things is for you. The SmartThings' biggest strength is its versatility: this thing is compatible with a broad range of different devices - largely thanks to both Zigbee and Z-Wave support - making it one of the most compatible hubs out there. And once it's all set up and connected, it works great. It's just a little bit of work to get there.
The third-generation Samsung SmartThings hub can connect to hundreds of devices — more than most other hubs — and lets you create a wide range of different scenarios for all of the gadgets in your home. The newest version of the hub has Wi-Fi, which means you have more flexibility in where you can place it in your house,

Pros:

It is easy to set up and easy to maintain

Supports a broad range of devices

The affordable price

Cons:
Reliability - It is a cloud solution and often users complain of downtime

It's on the cloud - data privacy concerns
Enjoy great content like this and a lot more !
Signup for a free account to write a post / comment / upvote posts. Its simple and takes less than 5 seconds