SHOW: Gigabit Ubiquiti home network setup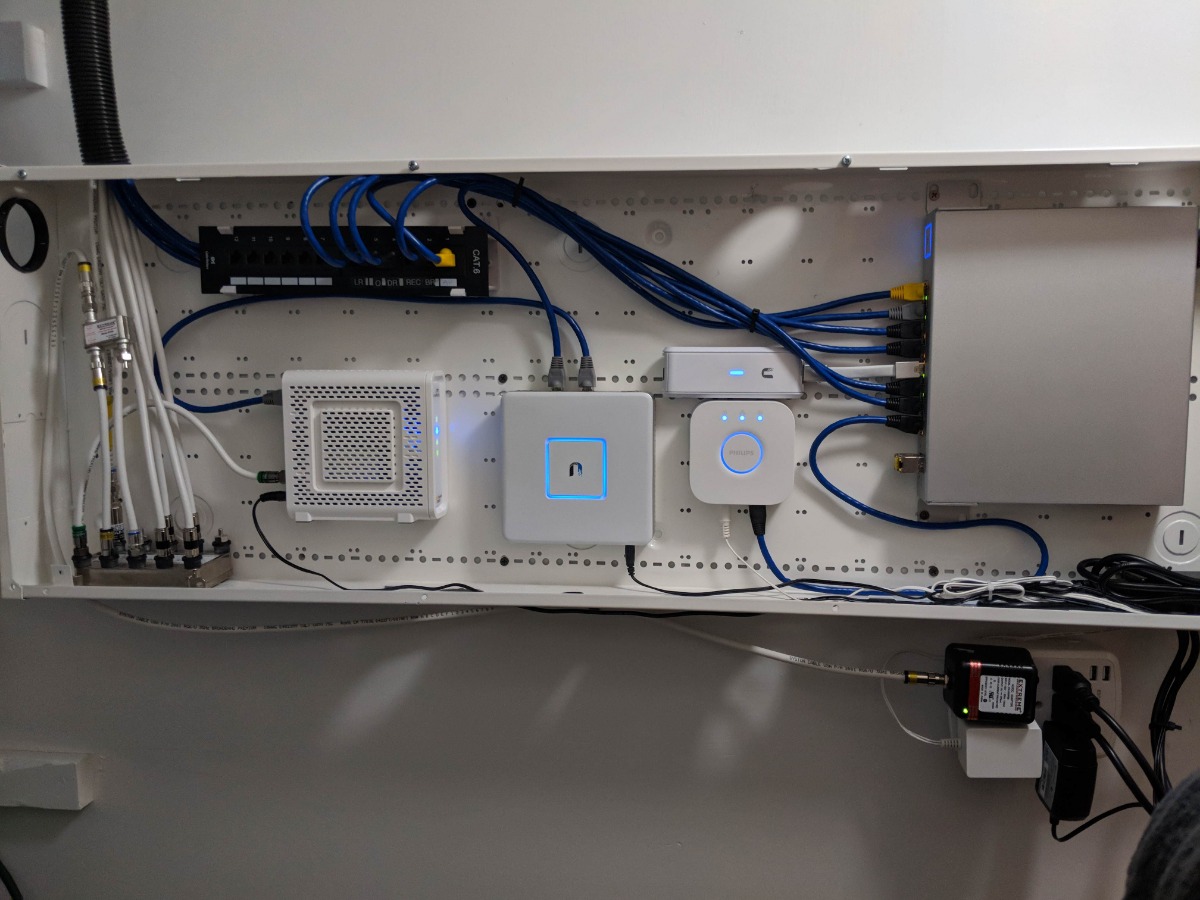 Gear list -

Arris SB8200 gigabit modem

Extreme Infinity Promise unity gain coax amp

Ubiquiti Unifi security gateway

Ubiquiti Unifi 8 port switch POE 150w

Ubiquiti Unifi UAP-AC-PRO (ceiling mounted)

Ubiquiti Unifi cloud key

Philips Hue smart lighting hub

12-port keystone punch panel from Amazon

Metal networking box from Amazon

When the reddit user mystical_croissant purchased and moved into a home, he in his own words
"Recently became a homeowner and did a basic remodel that involved opening a couple walls. Took the opportunity to scrap out all the old coax and telephone lines from the 90s and run ~500 feet of new CAT 6 and RG6 myself.
Now everything terminates into my utility room in the basement, runs out to the garage and up to the attic where it is distributed to all the rooms. Access point is ceiling mounted in the middle of the house.
Works great! Blown away how professional the ubiquiti stuff runs. Well worth the price tag IMO."
You can see the original thread here
How does your setup look like. Show us using a SHOW thread.
Enjoy great content like this and a lot more !
Signup for a free account to write a post / comment / upvote posts. Its simple and takes less than 5 seconds