How to connect to a Wifi network on your Android phone using a QR code
In Android phones, the native camera is also a QR code reader. All you have to do is point the camera to the QR Code and it pops up a notification, A tap on the notification begins the connection process to the WiFi network
How to join a WiFi networks using the Android camera app
Just open up the Android camera app and point it to the QR Code which has the WiFi credentials. Upon successful QR code scan, the Camera app will put up a notification banner containing the network name. Simply tap the banner to have your Android phone automatically join the WiFi network using access credentials stored in the QR code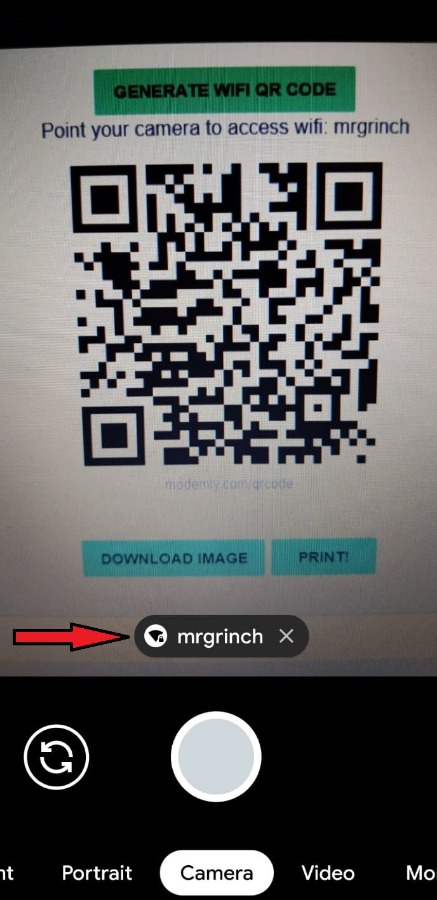 That's it, your android device should automatically connect to the WiFi network without requiring the password or any additional action on your part. This is a great way to share WiFi with your guests.
Android Alternate method:
If your camera doesn't automatically recognize your qr code. Never worry, here's a alternate method to scan the qr code.
Navigate to the WiFi connections in your android phone
Look for the little QR Icon and click on it
Scan the QR code and it should automatically connect you to the WiFi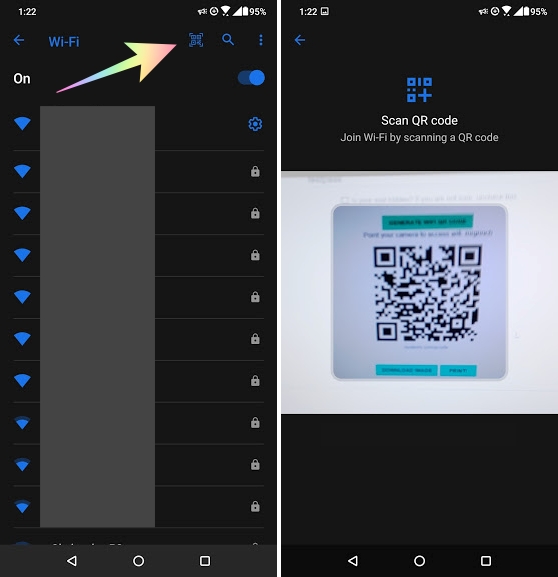 How to create a QR code for your Wi-Fi network
Its fully a client side QR Code generator and absolutely safe, If you are still concerned, before you enter the credentials you can disable the WiFi, so, you can be rest assured, there is no data transmitted to the server
Print it and leave it in a drawer or maybe stick it on the fridge. The next time you have many guests over at your place, simply ask them to scan the QR code to access your WiFi
Enjoy great content like this and a lot more !
Signup for a free account to write a post / comment / upvote posts. Its simple and takes less than 5 seconds